There are a number of additional services at Marbles Inn, which are included in the price. Below the additional services are described.
Wifi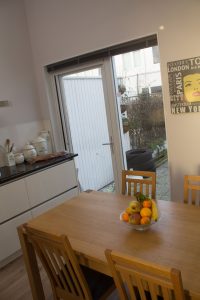 Wifi is free available everywhere in the house.
Kitchen
When the kitchen is not in use it is possible to use it in order to prepare and enjoy your lunch or dinner.
Parking
Marbles Inn has one private internal parking place. During your booking of a room you can also make a reservation for the parking place. There are no additional costs for this. Please be aware of the fact that public parking places are not free.